There is an undeniable attraction between myself and a book with a strong female character.
More and more often it seems authors are crafting their stories no longer around heroic male figures, but around fierce and powerful women. As readers, we are have the privilege of stepping into incredibly moving stories of the trails and triumphs of females in literature. As such, we are able to both distance ourself from our own lives, and relate our personal experiences to the characters we are introduced to.
What better way to understand the struggles of woman around us than to listen to their stories? What better way to celebrate female successes and victories than by dedicating time out of our lives to sit with and get to know them through books?
Over the past year or so I have read some brilliant and inspiring female characters, constructed by some brilliant and inspiring female (and male) authors. Here are my top 5.
My TOP 5 Favourite Female Characters
Kira Anderson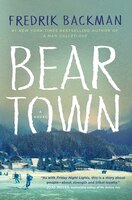 Kira Anderson is three different woman; mother, employee, wife. When does she get to just be Kira? Backman explores this internal debate faced by many working mothers in both Beartown and it's sequel, Us Against Them. Handcuffed by both the obligation and love for her family, Kira's character struggles to find the right time to explore her passion for law, unable to put herself first without experiencing immeasurable guilt.

She is a driven, compassionate role model for her daughter, a supportive wife and dedicated employee. Though a minor character in the plot, Kira is one of my favourites. My mother and I agreed that she was a standout.
Isabelle Rossignol & Vianne Mauriac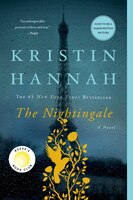 The character of Isabelle Rossignol, aka, The Nightingale, plays an integral part in the underground network of downed allied pilots during the Nazi invasion of France in WWII. Unable to sit and do nothing as the occupation creeps closer and closer to home, Isabelle seeks out and joins the resistance, knowing full well how dire the consequences would be if she were found out.
In fact, her character is based around a real person – Andrée de Jongh, who indeed helped pilot escape nazi territory during the war.
Equally as noble is Isabelle's sister Vianne, a school teacher who is left to protect her daughter after her husband is captured and held prisoner. Unable to leave her daughter to join the resistance, Vianne finds her own ways to rebel against the invading forces, including harbouring and transporting Jewish children.
The two sisters stories are quite the opposite, one off fighting the Nazi's from the underground, one a captive in her own home, forced to house soldiers and survive on little to no food or heat.
Both Isabelle and Vianne use the presumed ignorance of being women durning the war to operate as two of the most effective members of the resistance right under the Nazi's watch.
The Nightingale is one of my favourite books, so it's no question as to why the two main characters make this list.
Kya Clark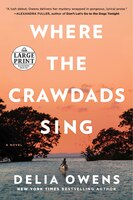 When Kya Clark is only six years old, she is abandoned by her entire family and left to fend for herself in the marshy wilderness of North Carolina. Unable to read or write and untrusting of the townsfolk who treat her like an outcast, Kya teachers herself to survive off of the land. Primal instincts kick in and she is able to create a life for herself in complete isolation.
I loved Kya's character for her resourcefulness, her inquisitiveness and her tenderness, despite the lack of which she herself is shown by people in her life.
Marianne Sheridan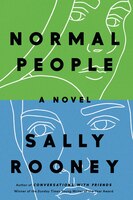 Normal. That's a pretty good way to describe Marianne Sheridan. She goes to school, she falls for the wrong guy, she doubts herself, she makes mistakes and she learns. There is nothing particularly unusual or profound about her as a character, she is real and raw and ordinary.
Maybe that's why I felt her characters emotions so deeply. Why when she felt betrayed, my cheeks flushed. Why when she fell in love, and got her heart broken again and again, my eyes stung with tears. By the end of Normal People, I felt as if we were one in the same.

Jackie Kai Ellis
The Measure of my Powers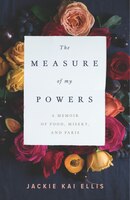 In one of the my top five books from 2018, Ellis's memoir about "food, misery and Paris" challenges the definition of a perfect life. By all accounts, it appeared she had just that – a handsome husband, a successful job, a comfortable home, oh and crippling depression and dread nearly every day of her life.

The guilt that Jackie experienced for feeling unhappy and unfulfilled in a life so many woman would kill for is part of what kept her from making a change for such a long time.

Realizing she had only her fears holding her back, she quit her comfortable job in design, faced the problems in her marriage head on, packed a back with her favourite recipes and headed to the City of Light to pursue her true passion – food.

I cannot say enough good things about this book and thus about Jackie herself. She is spectacularly honest, vulnerable and brave.
Check out her TED Talk
Who are some of your favourite female characters?